Native American Pedagogies
American Indian students make up 1% of the total population in the United States. Despite 85% of Native students attending public schools, these students have the highest dropout rate of any racial or ethnic group at over 65% (Shield, 2004). A recent study revealed that faculty support is one of the most significant factors in increasing student success. The data shows that faculty support increased Native students' GPA by .13 whereas solely institutional support only garnered an increase of .10 (Marroquin & McCoach, 2017). Critical theory is crucial to understanding the relationship and influence higher education has on Native Americans; a population with 566 tribal entities recognized and eligible for funding by the Bureau of Indian Affairs (Grande, San Pedro & Windchief, 2015). 
What are Native American Pedagogies?
Place-Based Learning
Place-based education promotes learning experiences that are rooted in the cultural, historical, environmental, economic and literary contexts of students. As such, it is critical to understand the ways that culture and place are intrinsic to the experiences of Native students and other populations. This framework provides faculty with an applicable set of best practice strategies to incorporate into the classroom and serve an array of students (Conti, 2013).
All-Senses Experiential Learning 
Experiential learning in the Alaska Native way uses all the senses: sight, hearing, taste, touch, and smell, plus intuition and gut feeling. This framework recognizes that young people learn through engagement in activities that support their community in cooperative, collaborative and intentional ways that increase memory and skill development (Merculieff & Roderick 2013). 
Storytelling
Storytelling is central to the learning of indigenous peoples. Stories convey information about history, survival, culture, and are used as a formative corrective method when an individual creates disharmony in the community. In this latter example, Elders may choose to tell a corrective story without criticizing, singling out or disciplining an individual knowing that lessons will be remembered better if they are conveyed in an animated style (Merculieff & Roderick 2013). Consider how you might incorporate case studies, biographies, fiction, and oral history in your course.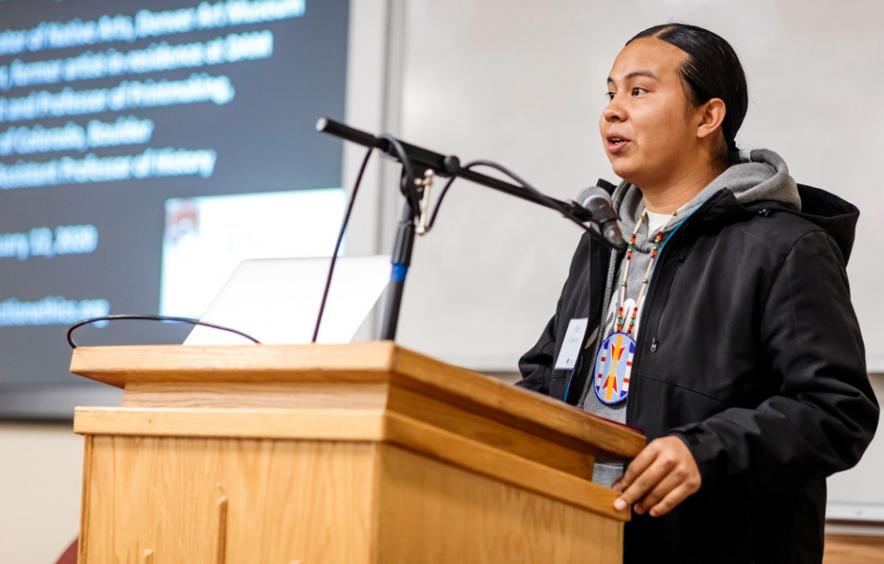 Tribal Critical Race Theory
Tribal Critical Race Theory or TribalCrit examines Native experiences about Colonialism. It is deeply rooted in Critical Race Theory Education and thus examines the impact of race and racism (Zamudio, 2011).  TribalCrit has nine tenets that can help guide how we support about Native Students in the classroom:
The decentering of Indigenous ways of knowing is linked to endemic Colonization.
U.S. policies toward Indigenous peoples are rooted in imperialism, White supremacy, and a desire for material gain. 
Indigenous peoples occupy a liminal space that accounts for both the political and racialized natures of our identities 
Indigenous peoples have a desire to obtain and forge tribal sovereignty, tribal autonomy, self-determination, and self-identification. 
The concepts of culture, knowledge, and power take on new meaning when examined through an Indigenous lens. 
Tenets toward Indigenous peoples are intimately linked to the problematic goal of assimilation. 
Tribal philosophies, beliefs, customs, traditions, and visions for the future are central to understanding the lived realities of Indigenous peoples, but they also illustrate the differences and adaptability among individuals and groups. 
Stories are not separate from theory; they constitute theory and are, therefore, real and legitimate sources of data and ways of being. 
Theory and practice are connected in profound and explicit ways such that scholars must work towards social change. (Brayboy, 2006 pp. 429-430)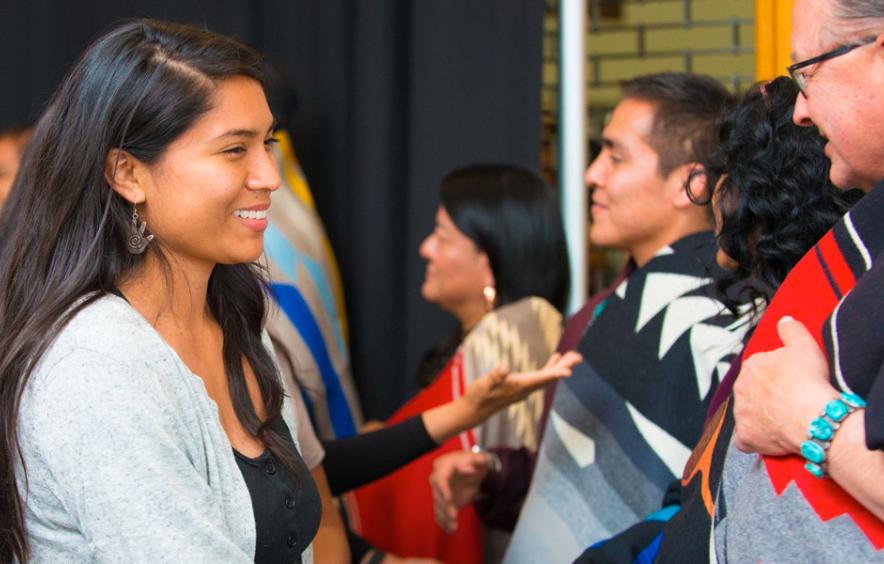 Strategies
Below are specific strategies for fostering an inclusive environment that recognizes and supports the history, identity, and ways of knowing of our Native American students. Please note that each is expanded upon in the Teaching Practices section:
Reflect on any preconceived stereotypes you may have. Native students are misjudged according to their ability and often feel as though they are viewed through a deficit lens (Taylor, 2001).
Do not "other" the student.
Acknowledge students may have different values.
Incorporate storytelling into the classroom.
Incorporate Native scholars and ways of knowing into the curriculum.
Incorporate instructional conversation into the classroom to allow for lived experiences to be woven into course material.
Avoid Generalizing and recognize that each Native student has a different experience; there are 567 federally recognized tribes and close to 62 state-recognized tribes.
Recognize different forms of spirituality.
Address stereotyping, racism and inappropriate racial slurs in class discussions and interactions.
Understand that the R-Word is a racial slur to many Native American students.
 
Key Definitions
Native American, Alaskan Native, and 1st Nations

These terms relate to Indigenous people across America and are used interchangeably with "American Indian" or "Indian," when referring to America specifically. 

Place-Based Learning

A framework for incorporating cultural standards and related practices as the framework for integrating indigenous knowledge and physical environment into Western education systems (Emekauwa, 2004). 

Tribal Sovereignty

This is an ambiguous term to define in a sentence as there is so much history behind the concept. Essentially, tribal sovereignty is the right for tribes to govern themselves within US borders. Please see the cited reading for more information on tribal sovereignty in both historical and modern-day settings and the implications of the term (Cobb, 2005).

Indigenous Ways of Knowing

This term relates to an alternate paradigm to occidental epistemology and ontology. According to Harris (2002), many Indigenous people view every aspect of creation as continuously interacting with one another. As the observer is interacting with the observed, objectivity is impossible as the two cannot be separated. 

Culturally Relevant

Enabling students to relate course content to their cultural context through pedagogical methods. Developing cultural relevance in the classroom to create transcultural students. Recognizing cultural values and spiritual identities.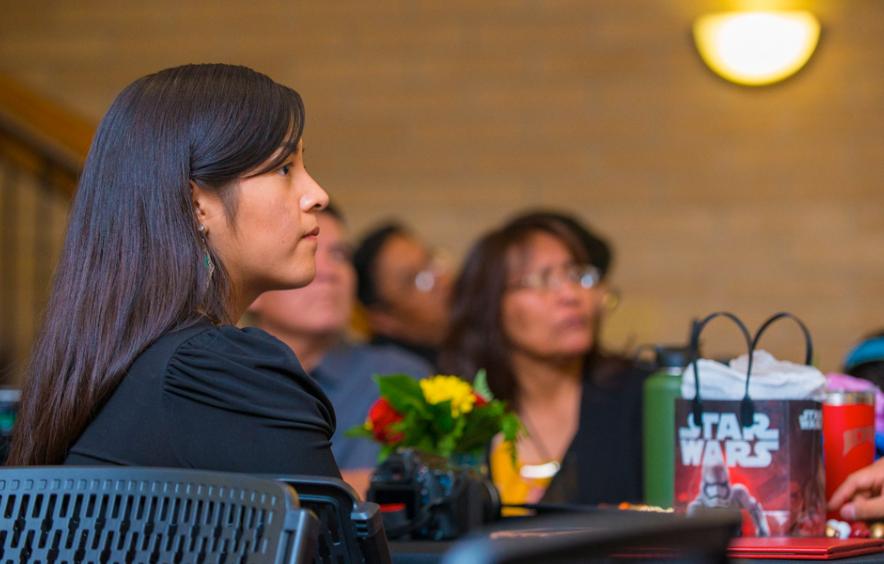 DU Native American Task Force
The University of Denver's Native American Task Force addresses issues of educational equity as it relates to Native students at DU. Chancellor Emerita Rebecca Chopp has reaffirmed the University's commitment to the sustainable development of a Native American community presence at the University through the following guiding questions:
How can we support Native students enrolled at the University of Denver? 
How might we fulfill our mission to serve the public good relative to Native communities? 
How might we expand our education efforts to encourage students to make ethical decisions, to respect those who are different from them, to remember the past, and to shape a future in which Native students experience healing, and where atrocities do not recur in this land or elsewhere?
References

Brayboy, B. (2005). Toward a Tribal Critical Race Theory in Education. Urban Review: Issues and Ideas in Public Education, 37(5), 425-446. 

Cobb, A. (2005). Understanding Tribal Sovereignty: Definitions, Conceptualizations, and Interpretations. American Studies, 46(3/4), 115-132. 

Emekauwa, E. (2004). The star with my name: The Alaska rural systemic initiative and the impact of place-based education on native student achievement. Rural Trust Paper on Place-Based Education. 

Merculieff, I. & Roderick, L. Stop Talking (2013). Indigenous Ways of Teaching and Learning and Difficult Dialogues in Higher Education. University of Anchorage, Alaska.

Shield, R. (2004). The Retention of Indigenous Students in Higher Education: Historical Issues, Federal Policy, and Indigenous Resilience. Journal of College Student Retention, 6(1), 111-127. 

Zamudio, M. (2011). Critical Race Theory Matters: Education and Ideology. Routledge.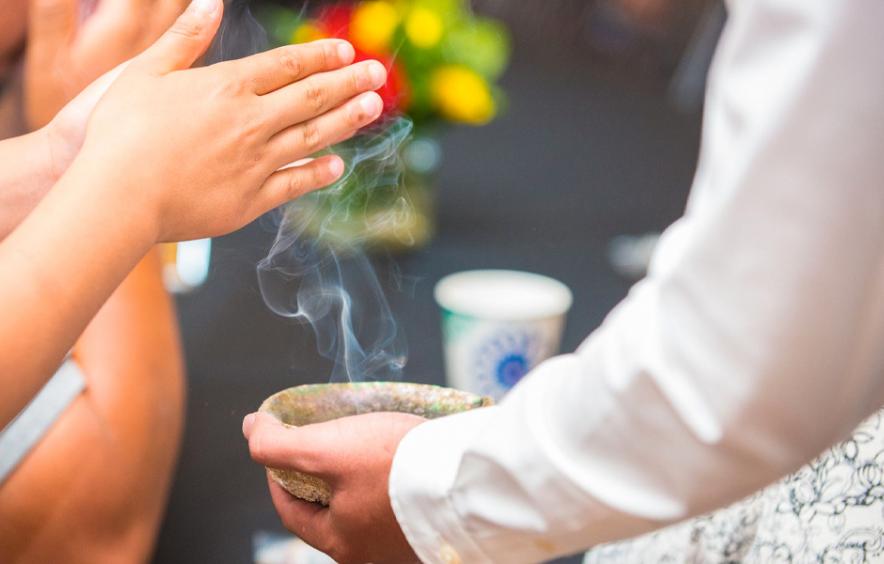 Best Practices
Specific strategies for fostering an inclusive environment that recognizes and supports the history, identity, and ways of knowing of our Native American students.
References

Brayboy, B. (2005). Toward a Tribal Critical Race Theory in Education. Urban Review: Issues and Ideas in Public Education, 37(5), 425-446. 

Taylor, J. (2001). Through a Critical Lens Native American Alienation from Higher Education. S.l.]: Distributed by ERIC Clearinghouse.

Waterman, S. J., & Lindley, L. S. (2013). Cultural Strengths to Persevere: Native American Women in Higher Education. NASPA Journal About Women in Higher Education, 6(2), 139-165.
 
Special Contribution
This module was researched and drafted by Viki Eagle, Sarah Jordon, and Jeremiah Johnson, graduate students in the Morgridge College of Education Higher Education Program at the University of Denver.